Doing Good as a Team: We Went Beach Cleaning!
Chemical Society, Youth of Jaffna joining hands with many volunteers spread out across the coastline of the Pannai, Jaffna. Hands in gloves and faces partly covered by disposable face masks, they burrowed garden rakes into the sandy shores of the beach unearthing the plastic bottles, cups, PET bottles, flip-flops, syringes, containers, toys, lollipop stickers and beer cans.
A beach cleaning up project organized by the Chemical Society as one of its social responsibility in close coordination with Youth of Jaffna was held on 21st of March 2021 with many volunteers. Project staff and the volunteers collected waste and separated them as plastic, polythene and degradable wastes and moved in to the recycling and sorting hub.  20 bags of trash cans were collected. Project staff urged the public living along the coastal area of the Pannai to refrain from throwing plastic bottles, non-degrading pollutants of any toxic nature in the sea.
At the end of the day Chemical Society of the Department of Chemistry took a great leap to fight the climate crisis discarding the myths of the critics.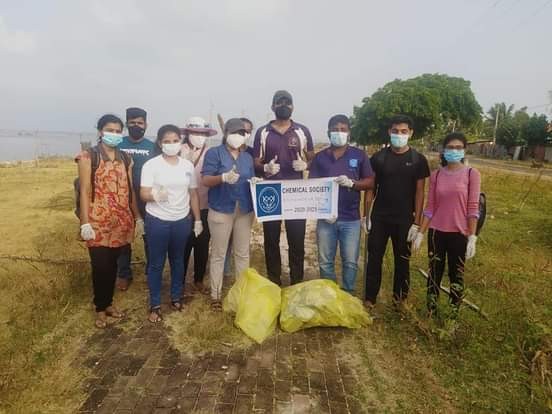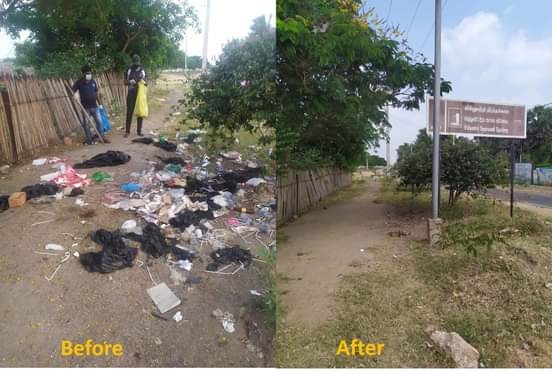 Waste to wage : a step towards a Greener future
A joint initiative by ChemSoc, !dea factory and Coca-Cola co. to place a Smart Reverse Vending Machine to encourage recycling of used plastic drink bottles amongst university students was launched on 18th of March 2021.
Reverse Vending Machines (RVMs) are machines which are able to identify, and collect empty plastic drink bottles and reward users with the highest drink bottle count. To adopt an eco-conscious lifestyle by offering a convenient and rewarding way to recycle used plastic drink bottles is the primitive anticipation of this project.
Plastic pollution has been identified in this century as a major disaster faced by the mankind. Solutions to confront the crisis are well known, yet the initiatives have not been taken fully. But the ChemSoc will constantly be a role model in initiating innovative solutions and actions to tackle the climate crisis.
This project is expected to be a baby step towards a greener world!
A million plastic beverage bottles were purchased each minute as of 2021. The plastic bottle's journey from convenience to curse has played out quickly—in a single generation.